Girls Primary Tunic/Skirt Pleated
$60.00 inc. GST
Description
This item is made to order, and will be supplied in 4-6 weeks.
Size Chart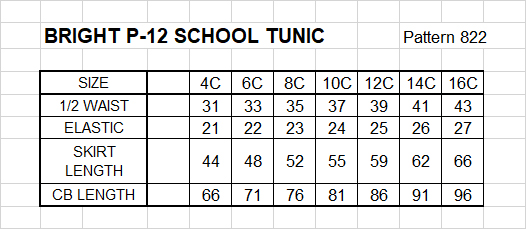 Please make sure you have referred to the size chart and ordered the correct size. Fashion Clubwear only manufactures to order. There will be an administrative charge of $15 (Incl. GST) if any changes are required to your order prior to the shop being closed. Once the shop is CLOSED, No changes can be made to your order. NO refunds will be given after your order has been submitted. Late orders will not be accepted.
I understand that the size and nickname (if applicable) I have ordered is correct and cannot be changed.
Accept